"ProperExpression revolutionized our business!"

Chelsea Parsons
Sales and Marketing Officer
CRM Optimization at a Glance

Email List Scrubbing
Maintain a healthy email reputation score with a clean email database.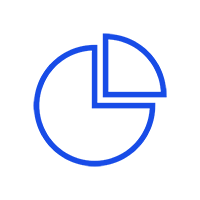 Lead Segmentation
Send the most relevant sales content to the right people at the right time based on their stage of the sales cycle.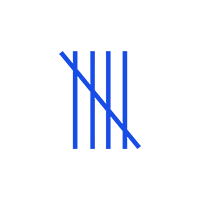 Lead Scoring
Automatically move leads through the funnel, providing sales with the leads who are primed and most likely to close.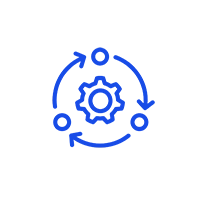 CRM Automation
Save time and redirect your team's focus to the tasks that matter, like following up with leads and closing deals.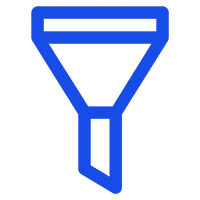 Conversion Funnel Analysis
Improve conversion rates when you identify and alleviate bottlenecks in the conversion funnel.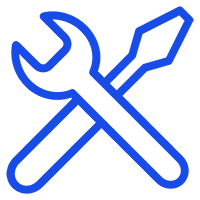 Sales Enablement
Empower your sales team to drive more revenue with proper CRM training and sales enablement content.
You'll Be In Good Company!
Unleash the Full Potential of Your CRM
EMAIL LIST SCRUBBING, SEGMENTATION & STANDARDIZATION
Clean

Your Database, Increase Sales
Your email list is only valuable if the data is clean, and every contact is treated the same. To have a clear picture of who is actively engaging with your email content throughout the marketing and sales process, you need to make sure the email addresses are valid, your database is standardized, and you are sending people the content they want to see.
ProperExpression's team of CRM pros will scrub your email list, removing any contacts that are no longer valid and potentially harming your email reputation score. With a purified database, we can then segment your contacts with confidence, creating lists based on key properties or identifiers that are relevant to your marketing and sales efforts. Segmentation opens the doors for more personalized content, improving the sales process and driving increased conversions.
Our Proven Method:
Ongoing removal of contacts who have hard bounced to protect email reputation score

Efficient

marketing automation

rules to segment your database around properties such as job title, industry, recent engagement and more

Implement standardization best practices to ensure every contact has the same properties and follows the same processes to progress through the marketing and sales funnels
LEAD SCORING
Work the Leads that Matter
Lead scoring is the crystal ball of your CRM and a foundational part of marketing automation strategy. It allows marketing and sales to get a glimpse into who is where in the sales funnel. With an effective lead scoring model in place, you can automatically progress prospects through the funnel based on criteria like recent actions a prospect has taken, the content they've interacted with, or simply contact properties like their job title or company size.
Our team will assess your existing marketing and sales funnel and devise a lead scoring model that will allow both teams to know how and when to communicate with each lead.
Our Proven Method:
Analysis of the existing marketing and sales funnels

Identification of actions and demographics most valuable to the sales process

Matrix for lead scoring criteria for a visual of the process

Ongoing testing and optimization of the model
CRM AUTOMATION
Improve

Productivity and Streamline Processes
Once you have CRM automations implemented, you'll wonder how you ever lived without them in the first place. Strategic automations will take care of repetitive, manual tasks, allowing for an overall improvement in your sales team's productivity and more streamlined processes. With sales focused less on tedious tasks, they can turn their attention to more strategic initiatives and personalized communication with leads that will close more business.
We will work with your sales and marketing teams to identify the parts of your processes that can and should be automated to push prospects through the funnel and keep your sales teams on track and proactive with their outreach.
Our Proven Method
Round robin notifications for lead assignment, lead status changes, deal activity and other relevant updates

Sequence enrollment and escalation to move leads through the funnel

Task reminders unique to each sequence to ensure prompt communication and timely follow-ups from sales reps
CONVERSION FUNNEL ANALYSIS & REPORTING
Use Data Visibility to Increase Opportunities
Cleaning up bad data and organizing your CRM is not where the optimization process stops. Once you have visibility into the value of your database and each lead's behaviors, it's time to use that data to understand what your conversion funnel looks like and where there may be an opportunity to improve the sales process.
We analyze your conversion funnel on a consistent basis, determining where leads may be dropping out of the buying process and most importantly, why they're not buying. With your sales team, we team up to alter the sales process to account for the trends we're seeing in the conversion funnel. When you put yourself in the shoes of the consumer, you can learn just how you need to communicate with them to close more deals.
Our Proven Method:
Mapping the buyer's journey to understand the behavior of leads at each stage of the funnel

Identification of the location and cause of any bottlenecks in the sales funnel

Ongoing reporting to track KPIs such as the conversion rate of MQL to SQL and SQL to opportunity for a full picture view of the funnel

Optimization of the sales process through use of sequences, automated workflows and more
SALES TRAINING & ENABLEMENT
Empower Sales to Connect with the Most Valuable Leads
Once your CRM is set up correctly and running smoothly, it's critical to confirm your sales team is interacting with the database properly. When your sales team knows how to work with your CRM, they will be empowered to connect with the most valuable leads in the pipeline at the right time, distribute the most relevant materials to prospects and follow up with everyone in a timely manner.
Our CRM experts will not only implement best practices in the software but will also educate your sales team on how to use it to the fullest extent, extracting data that will point them in the direction of the leads that warrant the most attention and are most likely to convert. We'll even go one step further and advise on and create sales enablement content that will bring more leads across the finish line.
Our Proven Method:
Direct training with the sales team customized to the business's CRM and existing sales funnel

Sales enablement content created for each stage of the sales funnel and informed by historical data
Capitalize On Your Database's Value
When you know exactly who your most valuable leads are, when you should reach out to them and the type of content they need to receive, how could you possibly fail?
An optimized CRM gives you all this data and more, allowing for the implementation of standardization and automations that will enforce best practices to keep your data clean and your sales team proactive.
The CRM Optimization team at ProperExpression doesn't take a "one size fits all" approach. We identify the specific needs of your funnel and sales team and shape optimization efforts around what we know will improve your processes and most importantly, generate more revenue.
What's more, we have a crack team of HubSpot CRM optimization experts who know every nook and cranny of the software, but it doesn't stop there. We will optimize any CRM or help you move to the best CRM for your marketing and sales teams.
You don't have to settle for inefficiencies and mediocre sales results. Clean up your data and clean up your conversion rates with us today.