"ProperExpression revolutionized our business!"

Chelsea Parsons
Sales and Marketing Officer
Marketing Operations at a Glance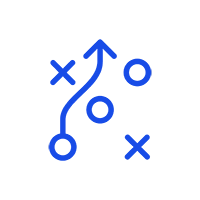 CRM Strategy
Leverage your MarTech and growth team to eliminate bottlenecks in the sales funnel and close more deals.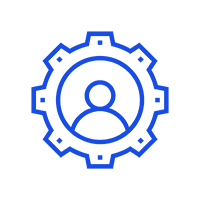 CRM Management
Empower your marketing and sales teams to nurture leads effectively and personalize the buyer's journey.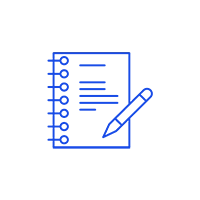 CRM Reporting
Gain a comprehensive understanding of how leads move through your funnel and where there may be room to improve your sales process or marketing content to drive increased engagement.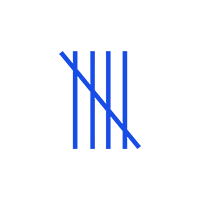 Lead Scoring
Save time for your sales team when you automatically move leads through the funnel, allowing them to focus on the most sales-ready prospects in the pipeline.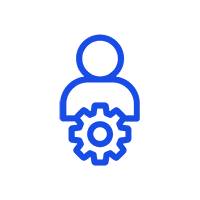 Lead Management
Never let another lead slip through the cracks when you have an efficient process in place for communicating with and nurturing leads in your funnel.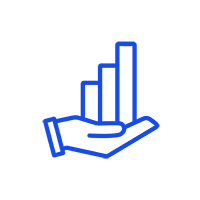 Tracking & Analytics
Centralize all data for improved visibility into where your leads are coming from and how they interact with your brand.
You'll Be In Good Company!
Turn Leads Into Revenue with Marketing Ops Efficiencies
TRACKING & ANALYTICS
Grow Revenue with Data-Driven Decisions
Our primary focus is driving revenue for your company. We look at how much revenue is generated by every active channel, focusing on optimizing each campaign to create positive ROI.
Our emphasis on revenue marketing allows us to see the big picture and use overarching data to guide future campaign strategies and tactics.
Our Proven Method:
Integration of all MarTech for comprehensive visibility into all traffic and data being collected
Analysis of revenue generated per channel
Optimizations and tests rooted in in-depth research and analytics
CRM STRATEGY
Don't Let a Single Lead Fall Through the Cracks
Without a proper setup and maintenance strategy in place, your CRM is like a yacht without a captain (and no one wants that!). To grow faster, everyone on your growth team needs to have a clear understanding of the contacts in your CRM, how and when they are being worked, as well as the role of marketing and sales at every stage of the funnel.

We help you devise a CRM strategy tailored to your business following a "no leads left behind" playbook and leverage the functionalities of your tech stack to turn leads into customers.
Our Proven Method:
Align marketing and sales goals to build a cohesive strategy that meets everyone's needs
Implement a full-funnel marketing & sales playbook to eliminate bottlenecks
Place the focus on leads that are most likely to close to spend the team's time more efficiently
CRM MANAGEMENT
Empower Your Team to Target the Right Leads
A clean, organized CRM provides a centralized location for marketing and sales to manage their touchpoints and interactions with leads. Housing prospect data in one place empowers marketing and sales to choose suitable activities for each lead, personalizing their experience throughout the buyer's journey.
Our Proven Method:
Lead scoring system built on marketing and sales' aligned goals
Funnel reporting to inform next steps in your marketing strategy
Lead management tools that funnel leads into workflows and navigate them through their buyer's journey
Set up integrations between systems to maintain data integrity
CONTENT DISTRIBUTION
Find Where Your Audience Is, And Meet Them There
A critical part of executing a CRM Strategy is implementing the right touchpoints for every lead at the right time.

Our experts can leverage every demand generation channel to get your content in front of the right people at the right time. We work with marketing and sales teams to create a content strategy that will generate more leads of higher quality.
Our Proven Method:
Conversion rate optimization to make your content easy to find on your website
Paid search ads to show your brand to people looking for a solution like yours
Paid social ads to keep your brand top of mind for your ideal customer
Email marketing to nurture leads and keep them engaged with your latest updates and insight
Cross the Finish Line with Fine-Tuned Marketing Operations
A poorly built and managed CRM is essentially the same as not having a CRM at all (except you're still paying the subscription fee). Working with the right experts will transform your CRM tool from just a regular software platform to a revenue-generating machine for your business.
Don't miss out on the priority leads in your funnel—get your data organized and structured in a way that enables your marketing team to keep leads warm and your sales team to close more deals with personalized touchpoints and communication.
Ready for us to take a look under the hood of your CRM vehicle?