"ProperExpression revolutionized our business!"

Chelsea Parsons
Sales and Marketing Officer
Sales & Marketing Alignment at a Glance
Funnel Definition
Create consistency in how leads are worked by clearly defining the marketing and sales funnels and stages.
Qualification Alignment
Work only the most valuable leads with an agreed upon qualification rubric in place.
KPI

Alignment
Agree on the most important KPIs to ensure everyone is working toward the same goals.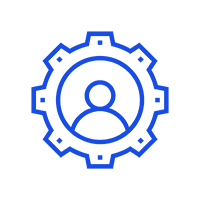 Sales Hand-Off Automation
Improve your speed-to-contact time when your sales rep is receiving the right leads at the right time.
Reporting & Analytics
Centralize data and provide full transparency with an in-depth reporting dashboard for key KPIs.
Sales Enablement
Empower your sales team to drive more revenue with proper CRM training and sales enablement content.
You'll Be In Good Company!
Create a Revenue-Generating Team with Sales & Marketing Alignment Best Practices
FUNNEL DEFINITION & SALES ALIGNMENT
Get Everyone on the Same Page
Defining the sales and marketing funnels and what each stage means for a prospect is one of the first steps to achieving alignment. Without these definitions, members of each team will not be operating consistently and routing leads appropriately.
Once the funnels and stages are fully defined with the help of our team, we assist in the implementation of appropriate lead scoring, workflows and more in your marketing automation platform.
Our Proven Method:
Establish the KPIs that are most important to both teams and implement a centralized reporting dashboard

Create a clear rubric that aligns marketing and sales on the qualification criteria that will move leads and opportunities through the funnel and route them to the appropriate teams
SALES HAND-OFF AUTOMATION
Ensure High-Quality Leads Move Through the Funnel Quickly
Automation is your best friend when it comes to sales and marketing alignment. With automation, you can ensure that the highest-quality and most sales-ready leads are progressing through the funnel quickly and accurately.
For efficient sales hand-off, we implement automation that saves your marketing team time and makes it clear and easy for your sales reps to understand which leads they need to follow-up with and why. Most importantly, the workflows we put in place will improve your speed-to-contact time.
Our Proven Method:
Automated escalation rules that will push leads through the funnel as needed

Round robin notifications for lead assignment, lead status changes, deal activity and other relevant updates
SALES ENABLEMENT
Eliminate Sales Roadblocks
Marketing's job does not end once valuable leads make it to the sales team. Marketing still has a responsibility to empower Sales with the content and assets they need to effectively follow up with leads they're pursuing. In addition to content, comprehensive reporting is required to provide full transparency into what happens to leads after the hand-off from marketing to sales.
With the help of our analytics and data experts, we identify bottlenecks in your marketing and sales funnels and offer insights and implement best practices to alleviate these roadblocks.
Our Proven Method:
Creation of powerful pieces of content tailored to specific stages of the funnel for effective sales follow-up

In-depth reporting for marketing activities, sales processes and bottom line KPIs
Two Is Better Than One: Unite Sales & Marketing Teams
You know the old saying, "two heads are better than one." When your sales and marketing teams are aligned, your business is set up to operate efficiently, create consistent processes and drive increased revenue.
Foster an environment where marketing and sales work in unison to accomplish the same goals, and you'll be able to scale your business like never before. When these teams are aligned on goals and objectives, they can join forces to implement streamlined processes that will generate positive business outcomes.
Divide and conquer? That's a thing of the past.
Ready to unite your teams for better results?
Speak to a Marketing and Sales Alignment Expert Today!
"They were quick to learn about our industry and create content that our clients wanted to read. Our industry can be difficult to understand but they "got it" right away. The whole team was knowledgeable, organized, dependable, and above all, fun to work with."
Katie Bartels
Marketing Coordinator, Justin Bradley