65% Increase in MRR with the Help of our Growth Marketing Agency
Rooted in ongoing email marketing campaigns and a comprehensive marketing automation strategy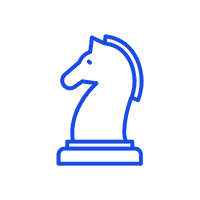 B2B Growth Marketing Strategy
Fill your pipeline and close more deals with a strategy tailored to your business model and marketplace.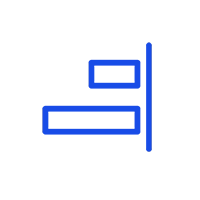 Marketing & Sales Alignment
Drive increased revenue when your teams share the same goals and operate more efficiently.

B2B Demand Generation
Accelerate your deal velocity by attracting only the highest quality leads with multichannel lead gen efforts.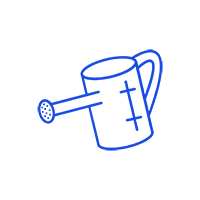 Lead Nurturing
Keep leads warm and engaged with relevant and personalized communication.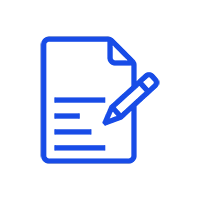 B2B Growth Marketing Content
Attract and convert qualified buyers with keyword-rich content for every stage of the funnel.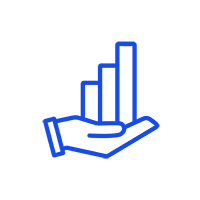 Tracking & Analytics
Collect clean data and understand each channel's impact on the bottom line.
You'll Be In Good Company!
We'll Build a B2B Growth Marketing Program that Closes Deals
MARKETING & SALES ALIGNMENT
Achieve Business Goals as a Cohesive Team
When marketing and sales teams are aligned on company-wide goals and objectives, they can operate like a well-oiled machine instead of two siloed organizations. Achieving such alignment is critical for creating a seamless sales cycle and dedicating time to the high-value prospects in the pipeline.
We work to put marketing and sales on the same page to collect cleaner data, craft stronger content and close more business.
Our Proven Method:
Analysis of the buyer's journey and sales cycle to understand the marketing efforts required to nurture high-value leads
Marketing automation and sales optimization best practices to streamline processes and communications
Open communication and regular meetings with both teams for consistent alignment on activities and goals
LEAD NURTURING
Prime Your Leads for Conversions
Keeping your leads warm and engaged is what drives up the value of your pipeline. Nurturing prospects with timely, relevant content primes them for conversion; it keeps your brand top of mind and yields data for your sales team to understand who the most sales-ready leads are at all times.
We create a powerful lead nurturing engine that brings people the content they need at precisely the right time, guiding them to transition into a customer.
Our Proven Method:
Lead segmentation to understand the current needs of each prospect

Email marketing strategy that delivers content customized to each lead's stage of the buyer's journey

Drip campaigns to keep prospects engaged and your brand top of mind
LEAD GENERATION
Grow Your Pipeline with High-Quality Leads
To grow your pipeline and accelerate deal velocity, you need to attract more high-quality leads. Lead generation requires an understanding of your ideal buyer, their key pain points and how your product or service alleviates these stressors.
Our B2B lead gen pros build brand awareness, create engaging content for every stage of the funnel, hyper-target your audience and deliver a personal, customized experience to bring leads across the finish line.
Our Proven Method:
Buyer persona development and competitive landscape analysis
On-page and technical search engine optimizations
Content creation in the form of blogs, white papers, e-books, case studies and more, all rooted in an in-depth keyword strategy
Multichannel paid and organic growth marketing campaigns to reach the target audience everywhere they spend time
See Your Lead Generation Skyrocket with B2B Growth Marketing
We understand what you need: more AND better leads and increased profitability.
Our B2B growth marketing agency will work with your marketing and sales teams to design the ideal growth marketing strategy, create compelling content and use the best channels to resonate with your audience.
This is your chance to generate even more revenue – invest in an integrated, omnichannel B2B lead generation approach to start achieving gold-standard ROI.
Want to see your bottom line skyrocket?