"They identify opportunities for us to grow the business and optimize our campaigns."

Aslihan Danisman
Senior Director of Marketing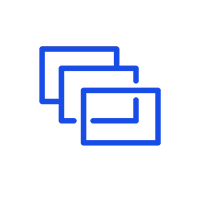 Multi-Channel Growth Campaigns
Exceed your ROI targets with an integrated growth marketing approach that covers all your bases.

Paid Ads
Amplify your sales by meeting your consumers on the channels they spend the most time.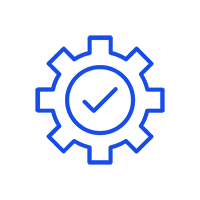 Conversion Rate Optimization
Make purchasing hassle-free for your visitors with conversion-ready UX.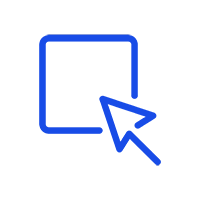 On-Page SEO
Be found by the right people, in the right place, at the right time with optimized content.

Technical SEO
Achieve quick SEO wins and boost your rankings with a user-friendly and search engine-friendly website structure.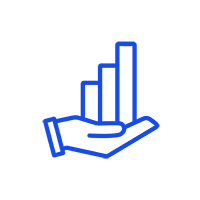 Tracking & Analytics
Optimize spend and achieve best-in-class ROI when you understand which campaigns are driving the best results.
You'll Be In Good Company!
Grow Faster with Integrated Growth Marketing Campaigns
MULTI-CHANNEL GROWTH HACKING CAMPAIGNS
Drive Revenue Through the Right Channels
To communicate with your audience effectively, you have to find out where they spend their time and how they engage with different platforms. This information is the key to delivering the content your ideal buyers need before they even know they need it.
We explore the potential of all channels to determine the best fit for your audience and product. Instagram, Facebook, Pinterest, TikTok, Google, Bing, Amazon – whatever it is, we have the know-how to execute a campaign that will grow your revenue and deliver the best ROI.
Our Proven Method:
Assessment of buyer behavior to determine which channels will drive results
Ongoing SEO efforts to generate increased organic traffic and purchases
Data-driven analysis of all channels to inform future campaign decision making
PAID ADS
Build a Profitable Audience
Paid ads are one of the most fruitful vehicles for driving conversions in e-commerce. Today's technology allows you to understand precisely how to reach your audience, the type of content that will resonate most deeply with them and the offers that will drive them to make a purchase.
Our paid social and paid search experts do it all: from creating audiences and ad copy to preparing conversion-ready landing pages and optimizing ad spend daily, all to deliver you first-class ROAS.
Our Proven Method:
In-depth keyword research to ensure your brand shows up for organic and paid search queries

Daily bid management and keyword optimization

Ad creative and ad copy aligned with the keyword and audience strategy for optimal results

Landing page creation or recommendations implemented with conversion rate optimization best practices
ON-PAGE SEO
Stay Competitive and Relevant
When your on-page content aligns with your buyers' intent and interests, you are more likely to convert these visitors to customers. Our team optimizes all existing content, with changes rooted in in-depth keyword research and analysis of the competitive landscape.
In addition to initial optimization efforts, we generate new content that will improve your ranking on the keywords most relevant to your products, so you show up for all of your ideal consumer's search queries.
Our Proven Method:
In-depth keyword research based on buyer personas, your products and competitive analysis
Content plans for every product page that incorporate the most relevant keywords and low-hanging fruits
Short-term and long-term strategies that generate consistent results
TECHNICAL SEO
Boost Your Rankings with a Website that Works
Reap the benefits of your optimized content with a user-friendly and search engine-friendly website. We ensure your website is structured and implemented correctly so search engines will place higher value on your pages, thus boosting your rankings.
With minimal effort required, these technical optimizations produce quick and effective SEO wins.
Our Proven Method:
Increase page speed and load time, fix broken links and correct sitemaps
Carefully crafted tags, meta descriptions, and unique content for every landing page and product page on your site
Alt text for every image optimized for the most relevant keywords
Direction and implementation of back-end fixes
Ongoing monitoring for any website errors
See Your Sales Soar with an E-Commerce Growth Marketing Agency
It's clear you want to scale your business, and growth marketing can get you to where you need to be to hit your KPIs.
Our team of seasoned pros will craft the perfect e-commerce growth strategy, determining the best channels for your audience and implementing best practices for driving conversions.
Don't sleep on the opportunity to generate more revenue – invest in an integrated, multi-channel marketing approach to start achieving stronger ROI.
Ready to see your sales numbers spike?
Talk to an E-Commerce EXpert Today!
"They were quick to learn about our industry and create content that our clients wanted to read. Our industry can be difficult to understand but they "got it" right away. The whole team was knowledgeable, organized, dependable, and above all, fun to work with."
Katie Bartels
Marketing Coordinator, Justin Bradley