70% YoY Ad Growth with the Help of Our B2B PPC Agency
Driven by paid search campaigns and conversion rate optimized landing pages
B2B Paid Search Agency Services at a Glance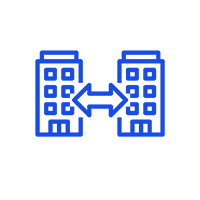 B2B PPC
Bring in new, higher-quality leads and achieve a variety of your goals, from increased brand awareness to asset downloads to closed deals.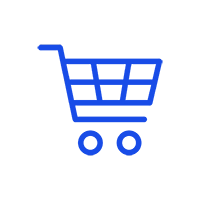 E-Commerce PPC
Generate more sales by getting your products in front of the right people at the right time on a variety of platforms that fit your business model.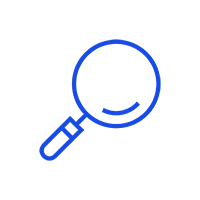 Google Search Ads
Reach countless new audiences and set yourself up for demand generation success where people search for answers most often: Google.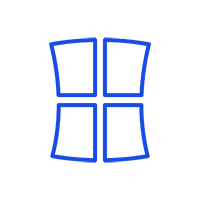 Bing Ads
Connect with even more audiences searching for your solution on additional cost-effective platforms.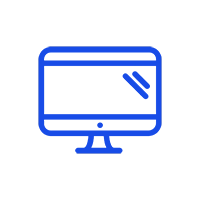 Display Ads
Bolster your paid search efforts and target your ideal customers on sites they frequent most.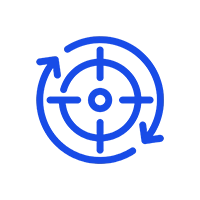 Retargeting & RLSA
Complement paid search campaigns with retargeting to keep your brand top-of-mind and progress prospects through the sales funnel.
You'll Be In Good Company!
Yield Results with PPC Campaign Management
KEYWORDS RESEARCH & MANAGEMENT
Bring in Relevant Traffic Consistently
Conducting thorough keyword research enables you to best understand the paid landscape and prevents you from spending money on terms that won't deliver revenue.
We look at all metrics of keywords and phrases, analyze trends across the industry on an ongoing basis and only target keywords that will bring you relevant traffic at the best price.
Our Proven Method:
Development of a keyword universe based on buyer personas, competitive analysis and extensive research
Offers and ad content that are most likely to drive conversions
Alignment of keywords and content with business goals to capitalize on critical opportunities for driving success
AD CREATION & OPTIMIZATION
Be the Answer Leads are Searching For
We put our keyword research to the test by creating ads that will connect with the audience and resonate with their pain points. Ads need to incorporate keywords used in queries to signal to searchers that you are the right and best answer to their question.

Our extensive PPC and Google Ads management experience makes us experts at creating and constantly optimizing ads that will strike a chord with your audience.
Our Proven Method:
Tests and experiments to determine the best performing ads for each audience
Optimizations on meaningful conversions, not just on clicks
BID MANAGEMENT
Spend Money Where You Can Make Money
Our main goal is to optimize your ROI – revenue only matters if there is a profitable way to generate it. Our PPC management team monitors and optimizes bid strategies for every campaign, every ad group, every ad: DAILY.
We make sure you're only spending money where you can make money.
Our Proven Method:
Allocation of budget on keywords that provide the greatest return on ad spend
Monitorization and optimization of budgets, bids, positions and search terms
LANDING PAGE OPTIMIZATION
Turn Traffic into Conversions, Every Time
You've driven qualified traffic to your website. Now what? Your landing pages need to tell the story that guides users on the journey you want them to take; otherwise, the traffic (and ad spend) is wasted.

A fully optimized landing page can be the difference between a smashing success and a mediocre campaign. Our designers and developers know exactly what it takes to build a landing page that will lead visitors to take the desired action.
Our Proven Method:
User-friendly design and content
Implementation and integration of tools such as heat map trackers to understand how users interact with pages
Conversion Rate Optimization best practices that transform your landing pages into conversion machines
Drive the Right Traffics & the Right Leads with a B2B PPC Agency
Invest to earn.

Paid Search is a crucial component of a revenue marketing strategy. You need a partner who understands your business, marketplace and target audience to deliver successful PPC campaigns.

With the ability to control costs, we can help you drive qualified leads at a price that fits your budget.

Our PPC agency has an impressive track record of proving best-in-class ROAS in B2B and e-commerce PPC campaigns, and we'd love to help you see similar results.

Ready to launch a revenue-driving campaign?