Connect with Decision-Makers
"The team at PE really took the time to understand our needs, provide guidance on the best solutions, and implement them in a way that made sense for our business."

Meredith Bagdazian, Vice President of Marketing
LinkedIn Advertising Agency Services At a Glance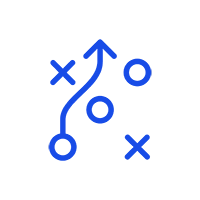 Strategy Development
Create plans to target the right prospects at the right moments.
Strategy Development
Create plans to target the right prospects at the right moments.
Ads Messaging
Develop copy that makes buyers feel seen.
Creative Assets
Design and build static and video assets that capture attention.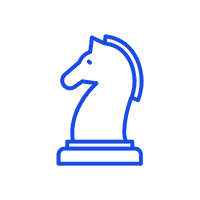 Tactical Execution
Implement and monitor ads on a daily basis.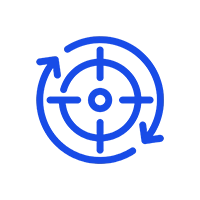 Campaign Optimization
Leverage data to report and optimize performance.
RevOps Services
Connect LinkedIn Ads with your larger revenue goals and systems.
You'll Be In Good Company!
Turn LinkedIn Into the Ultimate Lead Generation Tool
LinkedIn is the world's most powerful B2B marketing platform, with nearly one billion users — four out of five of whom influence business decisions. The right advertising strategy can turn that network into an endless well of qualified leads, but only if you are able to cut through the noise.
ProperExpression helps you create, implement and optimize your LinkedIn ads. From targeting strategies to eye-catching creative, we ensure your ads reach the right person at the right time — and deliver a message that connects with both their professional goals and emotional triggers. This approach generates leads, builds brand awareness and maximizes your advertising ROI.
Grow Your Pipeline with a B2B LinkedIn Ads Agency
LINKEDIN ADS STRATEGY
Understand What Wins Your Ideal Buyers' Attention
LinkedIn is a noisy platform where attention spans are brief, and trends are short-lived. Successful ads must give buyers a reason to stop scrolling — and repay their attention with something truly valuable.
That is why we start every campaign with rigorous research and careful strategy planning. We identify which buyers we are targeting; how they use the platform; what their key business objectives are; and how we can show them your brand has the solution they need.
This thoughtful process allows more accurate targeting, which nets more qualifiable and quantifiable lead generation. The final result? Your investment ensures a sizable return.
Our proven method:
Leverage buyer personas to develop targeting strategies
Research competitors and the marketplace to understand context
Create clearly defined goals, metrics and benchmarks to track performance
LINKEDIN ADS CREATIVE
Perfectly Engineered Ads Your Buyers Will Appreciate
The right ads targeted to the right audience inform and help. Our ads are crafted with creative, impactful ad copy and design and are engineered to be as engaging and valuable as the rest of your buyers' feed.
We create everything from strategic messages that resonate with their fears, wants and needs to visual assets that excite the senses. As a result, we appeal to both the emotional and rational mind — the ultimate combination for growing your brand.
Our proven method:
Develop multiple messages, and A/B test them to determine the most impactful ad copy
Create striking visual assets that complement the copy and stand out in the feed
Create supporting assets like videos and landing pages to supplement the campaign and drive more engagement
TACTICAL EXECUTION
Comprehensive Performance Marketing for LinkedIn
LinkedIn ads are not just about capturing awareness — they are about generating revenue. Our tactical execution is focused on maximizing the ROI of every campaign by managing budgets, bids and audiences in real-time.
We offer full-service management, from setting up your LinkedIn ads accounts and creating audiences to adapting your strategy. We have extensive expertise in running every type of ad across every type of campaign on LinkedIn; all you have to do is follow up on the leads pouring in.
Our proven method:
Assign a hand-picked team of experts to manage each campaign on a daily basis
Connect strategy with execution to ensure every piece of buyer and market insight is turned into action
Select the perfect ad format for your needs, including everything from image and video to document and conversation ads
REPORTING AND CAMPAIGN OPTIMIZATION
Delivering Measurable ROI for Every LinkedIn Campaign
Things move fast on LinkedIn, and your ads need to be as dynamic as the platform's user base. We leverage performance data and constant testing to track and optimize every campaign, tweaking any element which is not meeting our exacting standards.
Our team keeps its finger on the pulse of LinkedIn, constantly looking for new opportunities. They stay on top of every trend and are always refining ways to improve ads or new features to improve our campaigns.
Our proven method:
Create visualized performance dashboards to ensure all parties can see how campaigns are performing against agreed benchmarks
Regular A/B testing to optimize each element of your LinkedIn ads
Stay ahead of trends and technological changes to ensure you benefit from every innovation
REVOPS SERVICES
Turn LinkedIn Ads into Lasting Revenue
LinkedIn ads are just one piece of the marketing puzzle, and we help you fit it perfectly into place. Using our expertise as a Revenue Operations agency, we feed every lead generated through LinkedIn into an optimized sales and marketing funnel that turns them into profitable customers.
As a result, we not only maximize the ROI of your LinkedIn ads — we ensure your entire sales and marketing functions are better aligned and achieve better results.
Our proven method:
Connects your LinkedIn ads to your

CRM

to improve transparency and support sales
Aligns sales and marketing around shared definitions and goals
Creates a seamless pipeline where leads from LinkedIn ads are automatically nurtured and passed on to sales reps
Make LinkedIn Your Best Source of Qualified Leads
LinkedIn ads are a big investment, but the rewards are more than worth it. Don't worry about making sense of audiences or designing ads — let our trusted experts create, manage and optimize your campaigns.
Speak to a LinkedIn Ads Expert Today!
"They were quick to learn about our industry and create content that our clients wanted to read. Our industry can be difficult to understand but they "got it" right away. The whole team was knowledgeable, organized, dependable, and above all, fun to work with."
Katie Bartels
Marketing Coordinator, Justin Bradley